Chris Bauer, Pastor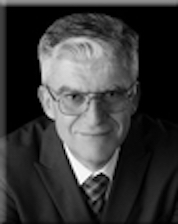 Pastor Chris was born and raised on Long Island, NY. After a 35-year career in television engineering, he entered into full time ministry. He met his wife Patty while they were both involved in drum and bugle corps. Pastor Chris has two children: his daughter Erica who lives with her husband Matt and their son Mason in Wallingford, CT. His son Matthew lives in Denver CO. Chris' hobbies are amateur radio, harmonica, model railroads, and woodworking.
Favorite Verse: John 19:30.
"When He had received the drink, Jesus said, 'It is finished.'
With that, He bowed His head and gave up His spirit."
Laura Salch, Office Manager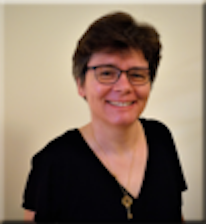 Laura was raised in Long Valley, and later in Holmdel, New Jersey. She went to the University of Connecticut on a partial track and field scholarship and studied Therapeutic Recreation. She met her husband, Kevin, at InterVarsity Christian Fellowship at UConn. They were married six days after her graduation in 1990. They joined Christ Community Church in Collinsville shortly afterward. They have been blessed with three wonderful children (now adults), and Laura was able to stay at home with them for 15 years, which she has never regretted. She has been office manager for the church since April, 2007.
Laura's passions include, but are not limited to: Bible study, prayer, worship (especially in dance), and missional living. One She loves Israel and enjoys Israeli Folk Dancing, various active outdoor pursuits, indoor workouts at the gym, and sharing Kevin's passions for board gaming and spending time with their children. Chief regrets: There aren't enough hours in the day to read; she will never be an American Ninja Warrior; and the house doesn't clean itself. Chief hopes: Messiah Y'shua (Jesus Christ) will return soon for His Bride! And we are nearer to heaven today than we were yesterday.
Favorite Verse: Ruth 1:16-17.
"But Ruth replied, "Don't urge me to leave you or to turn back from you. Where you go I will go, and where you stay I will stay. Your people will be my people and your God my God. Where you die I will die, and there I will be buried. May the Lord deal with me, be it ever so severely, if even death separates you and me."